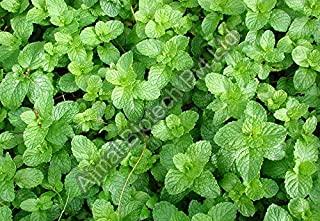 Mint products have long been used for their refreshing and invigorating qualities. They Are a popular choice across various industries and applications. Among the various mint products available in the global market, corn mint oil, peppermint oil, Bergamot mint oil, spearmint oil, and peppermint ex mentha oil or the most used ones. These essential oils are extracted from different varieties of mint and each carries a unique scent and potential benefits.

Mint product exporters play an important role in bringing these aromatic treasures to you. This article explores the world of mint products, their applications and the significance of mint product exporters in supplying these natural wonders.


The Diversity of Mint Products

Mint products are extracted from various mint plant species, and each of them has a distinct aroma and flavour profile. The most commonly exported mint products are:
Corn Mint Oil
It is extracted from the Mentha arvenis plant. Corn mint oil has a crisp, refreshing scent. It is widely used in the food and beverage industry to flavour confectionaries, beverages, etc.
Peppermint Oil

Peppermint oil has a cool, strong and minty fragrance. It is a versatile, essential oil utilised in aroma therapy, personal care products, and as a flavouring agent in toothpaste, candies and pharmaceuticals.


Bergamot Mint Oil

Bergamot mint oil is derived from Mentha citrate. It has a minty and citrusy aroma and is often found in skincare products, perfumery and as a flavour enhancer in culinary applications.


Spearmint Oil

Spearmint oil has a signature sweet and slightly milder minty scent as compared to pay payment. It is widely used in beverages, and oral care products and as a natural flavouring agent in food products.
Peppermint Ex Mentha Oil

This is a different variation of peppermint oil which is derived from a specific type of peppermint plant. It has a strong and fresh minty aroma that is suitable for various applications like slivering and aromatherapy.


What are the Applications of Mint Products?

Mint products have applications in several sectors because of their delightful aroma and versatile properties. Mint product exporters export them across the globe for various applications.


Pharmaceutical Industry

Mint oils are used in various pharmaceutical products such as mouthwashes, cough syrups and digestive age due to their cooling and soothing properties.


Food and Beverage Industry

Mint oils are extensively used as flavouring, agents and chocolates, ice creams, candies and beverages. They give a refreshing and cool taste to these products.
Aromatherapy

Mint oil finds its uses in aromatherapy. They have therapeutic properties that make them ideal to be use in aroma therapy. They help in alleviating stress, and fatigue and promote mental clarity.


Personal Care Products

Mint has an invigorating scent, which makes it a popular choice for personal care products like shampoos, toothpaste, and shower gels.


Perfumery

Mint oils are used in perfumes and colognes, especially Bergamot mint oil for creating fresh and invigorating fragrance notes.
Herbal Remedies

Mint products are used in traditional herbal remedies for various digestive issues and also have calming properties.


Industrial and Household Cleaners

Mint oils are also used in the formulation of cleaning products as they give a clean and fresh scent.


The Significance of Mint Product Exporters

Since mint products are used in creating essential oils that play a significant role in various applications, it is important to source high-quality mint products. This can be done right with the help of reputable mint product exporters that ensure compliance with international standards. You can also get it from trustworthy mint product exporters who closely work with local farmers and distillers for sustainable cultivation and harvesting practices.
Overall, Mint products exporters offer a diverse range of mint products that are of high-quality with proper certification and licensing. They also help in meeting the global demand for essential oils and offer standard mint products meeting the industrial standard.