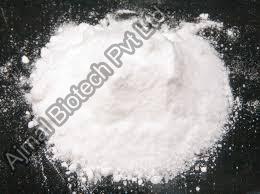 Geranyl acetate powder is a natural compound that is highly valued in the fragrance and flavor industry for its delicate and floral aroma. Derived from various plant sources, geranyl acetate powder is known for its pleasant scent and versatile applications. In this article, we will explore the characteristics, uses, and benefits of geranyl acetate powder, as well as its impact on perfumes, cosmetics, and other products.
1. Understanding Geranyl Acetate Powder

Geranyl acetate powder is an ester compound derived from the combination of geraniol and acetic acid. It is found in a variety of plant sources, including rose oil, citronella oil, and palmarosa oil. The compound boasts a sweet, fruity, and floral scent reminiscent of roses and geraniums.
2. Fragrance and Perfume Industry

In the fragrance and perfume industry, geranyl acetate powder is highly sought after for its ability to impart a delicate and appealing aroma. Its floral and fruity notes make it a popular choice for perfumes, colognes, and other scented products. Its versatility allows it to be used as a top note, middle note, or base note, depending on the desired scent profile.
Geranyl acetate powder blends well with a wide range of other fragrances, including citruses, floral notes like jasmine and rose, and woody aromas. This versatility makes it a valuable ingredient for perfumers to create complex and well-balanced fragrance compositions.
3. Cosmetics and Personal Care Products

Geranyl acetate powder also finds applications in the cosmetics and personal care industry. It is used in the formulation of various products, including lotions, creams, soaps, shampoos, and body washes. The addition of geranyl acetate powder imparts a pleasant and lasting fragrance to these products, enhancing the overall sensory experience for the consumer.
Furthermore, geranyl acetate powder is recognized for its potential skin-soothing properties and antioxidant benefits. It can help moisturize and nourish the skin, adding an extra level of care and luxury to cosmetic formulations.
4. Cleaning and Home Care Products

The delicate floral note of geranyl acetate powder is also appreciated in cleaning and home care products. It can be found in laundry detergents, fabric softeners, surface cleaners, and air fresheners, infusing these products with a fresh and pleasing scent. The addition of geranyl acetate powder can make routine chores more enjoyable, as it leaves behind a lingering fragrance that enhances the overall cleanliness of the environment.
5. Natural and Sustainable Choice

One of the key advantages of geranyl acetate powder is its natural origin. Derived from plant sources, it is often seen as a more sustainable alternative to synthetic fragrances. The use of natural ingredients aligns with ‌growing consumer demand for clean, green, and eco-friendly products.
Furthermore, geranyl acetate powder can be found as an ingredient in natural and organic product lines, catering to consumers who prioritize using products that are free from artificial additives and potentially harmful chemicals.
6. Safety and Regulations

As with any ingredient, it is important to carefully follow safety guidelines and regulations when working with geranyl acetate powder. This compound is generally recognized as safe when used in accordance with recommended usage levels. However, it may cause skin irritation or allergic reactions in some individuals. It is always advisable to conduct a patch test and consult relevant safety data before incorporating geranyl acetate powder into your products.
In conclusion, geranyl acetate powder is a prized ingredient in the fragrance and flavor industry, appreciated for its delicate and floral aroma. Whether used in perfumes, cosmetics, cleaning products, or home care items, this versatile compound adds a touch of elegance and freshness to a wide range of products. With its natural origin and potential skin-soothing properties, geranyl acetate powder continues to be a preferred choice for those seeking fragrance and flavor ingredients that align with natural and sustainable values.