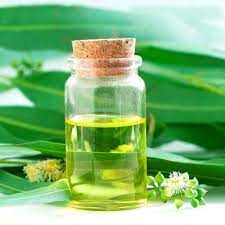 Essential Oils are extricated from natural plants for their fragrance, flavors and other valuable components and these formidable oils have been in use for centuries. They can be found in the plants' roots, flowers, fruits, stems, and leaves. It is used to aid stress, migraine, skincare, hair, boosts mood, and gives a good night's sleep. Give yourself sanative aromatherapy with the help of Ajmal Biotech Pvt Ltd.'s essential oils.

If you're searching for the right essential oil for yourself but are not sure where to start then Ajmal Biotech Pvt Ltd's natural essential oils is here to meet your needs. They are here to cure your problems right away by healing wounds, hormonal effects, controlling humidity, infection control, and repelling insects. The following are the innumerable beneficial essential oils they have for you:

Lemongrass Oil: If you suffer from digestive and blood pressure at a high level, then this one is for you. It acts as an anti-bacterial, anti-inflammatory, and anti-fungal which also helps in reducing stress, depression, and anxiety.

Citronella Oil: It is chiefly used as a fragrance used in cosmetics and soap. It can be also used as a flavoring for beverages and different food and even as a mosquito repellent.

Nagarmotha Oil: It has been for its ayurvedic medicinal factors against different maladies such as treating nausea, fever, inflammation, digestive problems, muscle pain, dysmenorrhea, and many more.

Palmarosa Oil: This oil is used for mood stabilising like grief, trauma, anxiety, nervousness, and balances your emotional vulnerability.

Patchouli Oil: This is used for your skincare. Experts refer to this for dermatitis, dry or cracked skin, and acne. It also helps to relieve headaches, stomach aches, colds, depression, and stress.

Davana Oil: Its exotic fragrance helps in uplifting and heightening your spiritual growth. It maintains balance, clarity and gives a soothing and tranquil feeling.

Basil Oil: It has an anti-inflammatory and anti-viral quality, so you can cure flu and cold. It also relieves muscle pain, clears skin makes hair shinier and prevents stress.

Vetiver Oil: This is applied to relieve emotional traumas, shock, and stress. It also treats burns, stings, lice, arthritis. For aromatherapy, it aids insomnia, joint, and muscle pain, and even nervousness.

Rose Oil: It decreases the level of blood oxygen, cortisol, breathing rates, and blood pressure. It effectively calms anxiety, hydrates your skin, and protects you from the sun.

Chamomile Oil: There is a vast range of benefits of Chamomile Oil and is used abundantly. It heals an upset stomach, wounds, promotes a good night's sleep, relieves stress, back pain, arthritis, neuralgia, moisturises your skin, and cures skin conditions.

Among the other natural essential oils that are provided for your specific needs includes Sugandhmantri Oil, Kapur Kachri Oil, Tuberose Absolute, Tuberose Concrete, Jasmine Sambac Absolute, Jasmine Sambac Concrete, Jasmine Grandiflorum Absolute, Jasmine Grandiflorum Concrete, Eucalyptus Globulus Oil, Eucalyptus Citriodora Oil, Champaka White Oil, Champaka Yellow Oil, Mimosa Oil, Frangipani Abosolute Oil, and Geranium Oil.

These health benefits are only to be enjoyed when you choose the best essential oils manufacturer and none can give a pristine experience other than Ajmal Biotech Pvt Ltd, Natural Essential Oil Manufacturers Mumbai. Get your hands on the naturally and hygienically processed oils by the most uniform and qualified team for your welfare and make the most out of it.