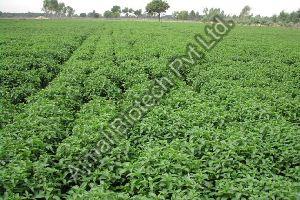 The leafy plant mint is known for its cool sensation with fresh breath in our mouth. Mouthwash, Toothpaste, chewing gum, and breath mints are commonly available Mint Products.
Apart from being a mouth freshener, mint is also used to enhance the taste and flavour of beverages and foods. It also raises the fresh to chocolate chips, lamb dishes, and mojito cocktails.
While there are wide varieties of mint plants, most of them commonly come under Genus Mentha. Gardeners would like to farm them inside the containers as these plants spread quickly over the lawn and premises. It is just to reduce their invasiveness and put them in a safe place.
We have Mint Products Exporters all over the world except Antarctica. Spearmint and peppermint are known as varieties of mint flavours, but there are other species like water mint and wild mint.

Some mint plants are known to under the species of Genus Monarda. Both Monarda and Mentha fall under the Lamiaceae family. Monarda has catmint, horsemint, and stone mint.
All varieties come in the dried and fresh form to be used in tea or adding some concentration in food oil.

Health Benefits:
Mint is mainly known as a traditional medicinal remedy in India. There is no significant research on it, but it has known impacts on reducing bowel syndrome and supporting digestion health.
But small studies confirm its validity on usage to treat many illness issues.

Brain Health:
Mint offers enormous benefits for the brain. Some small research confirms the potential treatment for Alzheimer's symptoms. Other studies show that smelling some amount of peppermint will raise alertness and increase memory.

Digestive Health:
Mint is preferably known to resolve our poor stomach or digestion-related issues. If you are intaking peppermint oil, you will get a certain escape from bowel syndromes and abdominal pain. It has no side effects as it is natural oil.
Vitro and animal studies show the wide benefits of mint products. Mint can reduce stress, kill bacteria, fight against cancerous tumours. More human trials would do better justice on the significance of mints.
People can consume mint leaves without any worries about their effects. It is quite rare that you get allergies due to mint consumption. But the people who already have allergies to mint should skip it. Hence, mint is not for all, and it should be taken as per the user scenario.
You may add mint or its products in the diet like desserts, salads, smoothies, etc. Peppermint tea shows another popular way to consume mint. Health benefits would be seen if you consume raw mint leaves instead of taking them with any other food. Sometimes, it is consumed as a capsule or ointment for our skin.
Before going for sudden usage, you must evaluate the products.

These scenarios would help in understanding mint consumption.
• Eat dried leaves for neutralising bad breath.
• Essential mint oil would release cold symptoms and improve our memory.
• It may be applied to the part of the skin in which we are feeling unusual irritation.
• Taking mint capsules would help in treating indigestion and IBS.
This entry was posted on July, 08, 2021 at 14 : 32 pm and is filed under Mint Products. You can follow any responses to this entry through the RSS 2.0 feed. You can leave a response from your own site.