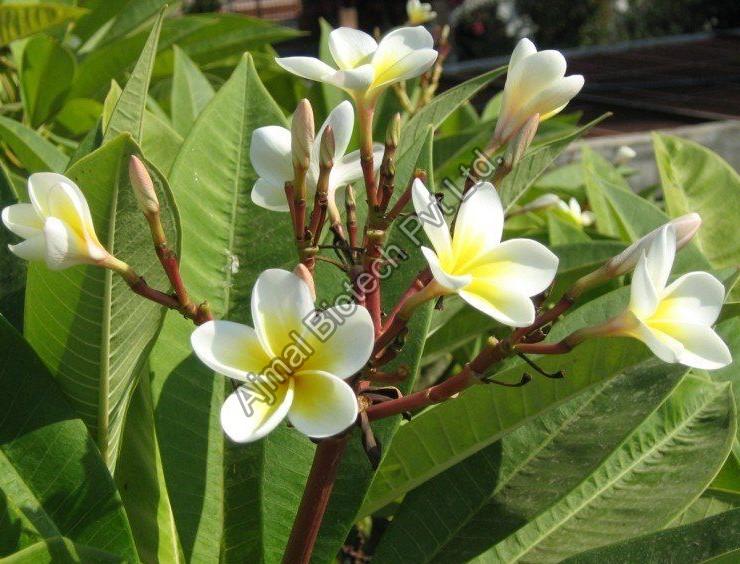 Palmarosa oil is used for various purposes. It can have no colour or it may be pale yellow. It is generally not soluble in water. This liquid has a fruity to rose-like flavour. It has various applications like it can be used as a flavouring agent. It can be mixed with other compounds to form new flavours.
Importance Of Geraniol Ex-Palmarosa
There are many benefits of palmarosa oil. It is preferred in most industries. The following are the benefits of the palmarosa oil:
• When this oil is used internally or externally, it prevents infections.
• It helps in digesting the food.
• Your mood will also get good after applying this oil.
• It helps to fight depression and anxiety.
• It helps to fight respiratory problems, hence maintaining a healthy respiratory system.
• It is believed that it is known to remove fever.
• It is said that it also helps to improve your sleep cycle.
• Your skin health also is improved by this.
• It acts like an antiseptic and is antibacterial.
• It is known to prevent hair loss.
• Your dry skin will also be healed.
So, palmarosa oil is known for its proven benefits and is mostly adopted by people as an essential oil.
How Palmarosa Oil Is Applied?
Firstly, you can mix it with other things like cedarwood, lime, sandalwood, etc. Then, you can use it as a facial cleanser to clean your face. You can also add it to your daily skincare routine. It is always recommended to mix with other substances and should not be directly applied.
It can also be used as bath oil. In showers also, it can be used. This palmarosa oil is obtained from the palmarosa plant and also has other names like rosha, Indian germanium, ginger grass, rose grass, etc.
Product Specifications
The botanical name of the product is Cymbopogon Martini. It is extracted from the leaves of the palmarosa tree. These leaves are taken for the further process of steam distillation. The appearance of the oil is a pale yellow to yellow.
The physical state of the product is liquid. The flash point is 89 degrees Celsius. The refractive index of the product is 1.470-1.478. The relative density is 0.880-0.894. The solubility in alcohol is 1:2 in 70% alcohol. It is not soluble in water.
The Geraniol Ex- Palmarosa is composed of Geraniol: 75-85%, Linalool: 1-5.5%, Geranyl Acetate: 5-15%. The product has 36 months of shelf life. Its storage must be properly done. It is fully natural. When using the product, strong acids, strong bases and all oxidising agents must be avoided.
This product is known for giving fragrance and flavour. While handling the product, proper ventilation must be given. Skin and eye contact must be avoided. In tight containers, these must be stored. It must be kept away from fire-producing substances.
So, the product has many applications and benefits. The specifications of the product are available on the internet. These specifications will tell you about the product and its properties. On the online platform, you can order the product and get the product at your location.