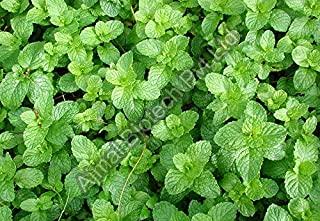 Most of us know about various essential oils among which Bergamot Mint Oil is a notable one. Bergamot Mint Essential Oil is also known as Water Mint Essential Oil. It is a wonderful oil to work with, and it is gradually becoming one of thefavourite essential oils. Its composition is somewhat similar to that of Lavender Essential Oil, and it makes a lovely synergistic complement or substitute for lavender in particular blends.

Bergamot Mint Essential Oil is calming, relaxing, and simultaneously uplifting to the spirits. Aromatically, Bergamot Mint Oil resembles a combination of fresh herbals, lavender, a touch of citrus and a hint of mint. Although it falls within the Mentha family. It is gentler in mint intensity than Peppermint Oil because Peppermint Oil typically contains 40-45% menthol and approximately 5% (or so) cineole content.

Bergamot Mint Essential Oil is sometimes referred to as LemonMint Oil which you can get from any reputed Bergamot Mint Oil exporter.

Major Components
1. Linalyl Acetate
2. Linalool
3. B-terpineol
4. 1,8-cineole
5. Geranyl Acetate
6. Benefits of Bergamot Essential Oil

Bergamot mint offers a range of benefits for both physical and emotional health. Choose it for a wide range of applications. The most important benefits are the following.

Antibacterial
Bergamot mint has antibacterial and disinfectant properties which inhibit the growth of bacteria and helps to prevent the infection. You can add oil to your bath to have healthy and smooth skin.

Relieving Depression
Bergamot can relieve many stress problems like depression, anxiety or any other mood disorders. Components of bergamot oil, like limonene, are an antidepressant and stimulating in nature. It improves blood circulation and generates a fresh feeling of happiness and energy in depression or sadness.

Healing Emotional Pain
The soothing and relaxing properties of bergamot mint essential oil relax the body and uplift the mood. They reduce nervousness and anxiety levels, helping you to have a relaxing sleep.

Prevent infection
Some components of bergamot essential oil areantibiotics and disinfectants. It can stop the growth of germs, viruses and fungi. It can be very effective in prohibiting skin infection as well as curing the infection in the intestine, urinary tract, and kidneys.

Skincare
Bergamot essential oil has anti-inflammatory and antibacterial properties. This makes bergamot oil effective for acne treatment. It helps to heal scars and other marks on the skin resulting in even-toned skin and a refreshing experience. That's why it is very commonly used in creams, soaps. Its analgesic properties make it more effective against painful pimples

Reduce pain
What you think about trying a natural oil for pain relief instead of taking painkillers which may have some side effects as well.

According to researchers, bergamot oil has analgesic effects because of oil constitute Linalyl acetate which is known for its analgesic effects.

Gives fresh and beautiful odour
The pleasant aroma of this essential reduces the bad odour and refreshes the environment. Its citrus smell is used commercially in room fresheners and sprays.

Precaution
Do not use bergamot mint essential oil directly. Essential oils are concentrated so it is advised to dilute them before use. You can use some carrier oil like coconut oil, and olive oil. Recommended usinga maximum of 2–3 drops of bergamot oil.

Bergamot oil plays an important role in a healthy lifestyle. Be it skincare, or aromatherapy, it exists everywhere.
Therefore use this helpful oil to make your health more prosperous.